On 12th February our first Hour of Code session took place in our Munich office. 18 students from Lerchenauer Strasse Munich primary school visited the thinkproject office for a morning where we all learnt together what is software? and who produces it?.

Our eager students were given the opportunity to try out coding for themselves with two Hour of Code programs tailored to their age group. We were extremely impressed with how quickly they were able to understand the principles of coding and they quickly mastered the 15 levels of a video game, with the final level to programme their very own game.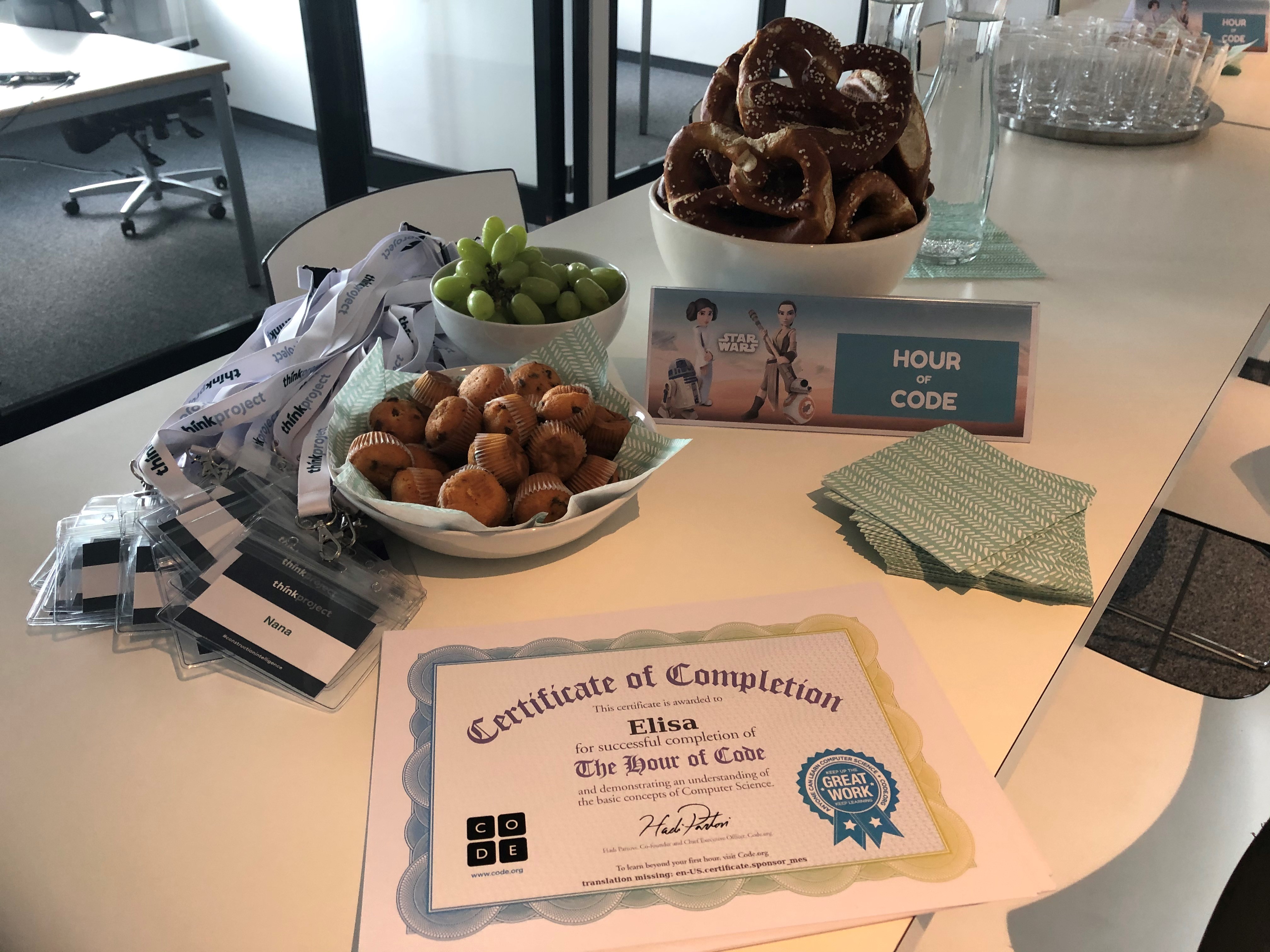 Every coder needs snacks!
Congratulations to these future coders, we hope they continue their learning to become developers of the future!
This session was one of many we will be holding in 2020 as part of our #tptomorrow initiative, our way to give back to the wider community with our CSR program. Check out our next dates below to see if you know a student who could benefit:
- Gloucester (UK) – March 2nd, March 27th
- Munich (DE) – March 11th, March 18th
The 'Hour of Code™' is a nationwide initiative by Computer Science Education Week [csedweek.org] and Code.org [code.org] to introduce millions of students to one hour of computer science and computer programming.